Welcome to the NEW and Improved Pagan-Mart, The Everyday Witch's Book of Shadows.  Please excuse the mess, as we are still in the process of adding products to the New Store. 
Please accept our apologies,  Returning-Customers will have to Re-Create their accounts due to the New Store Software.
Pagan-Mart's #1 Priority is giving 110% Customer Service!!  Pagan-Mart's #2 Priority is giving 110%, Non-Commercial, Non-Mass Produced, Non-Mass Marketed products. 
All Products are Shipped
via 
Priority Mail Shipping
with Customer USPS Tracking.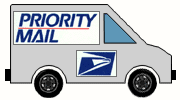 All products offered at Pagan-Mart.com™ are One-Of-A-Kind Exclusive Products designed by Pagan-Mart Publishing Company™. You Will Not be able to purchase Pagan-Mart™ products at any other shop, or online store.
All Products © Pagan-Mart Publishing Company™.
Pagan-Mart.com™ products or photos are not to be resold or copied. All Rights Reserved
Pagan-Mart Store™   ©2003 - 2014